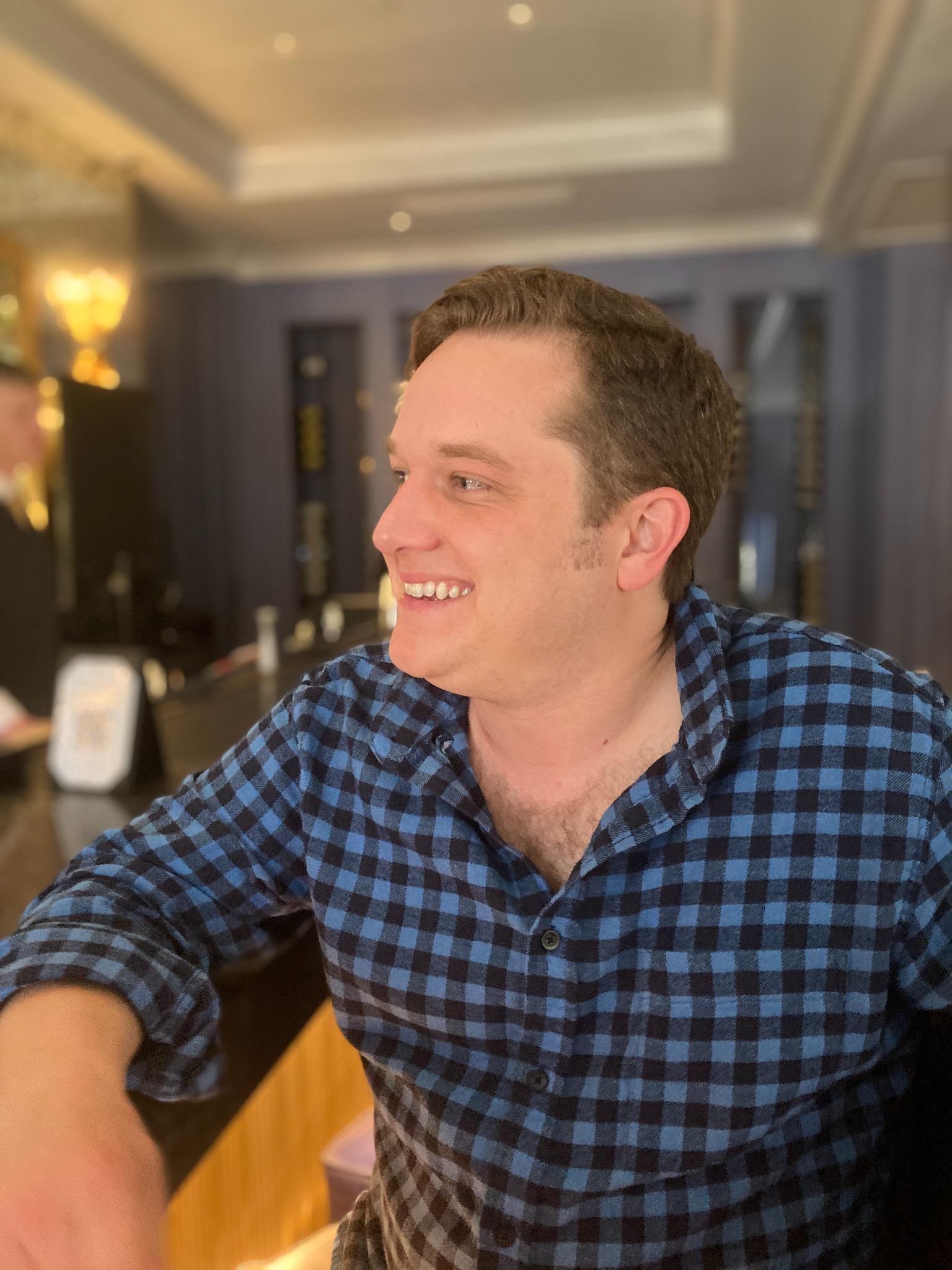 Who am I?
A seasoned wordsmith with a fully loaded clip of ideas. Think Doc Holliday twirling a silver tin cup with the vigor of Billy the Kid. Confident, resourceful, cool under pressure — and not afraid to put himself in the line of fire for his friends.
But enough of the selling. 

As much as I enjoy thinking of content marketing as today's wild west and myself as a wordslinger, you're here to see if I'm the right fit. So, here's the truth.
I don't actually have super powers (scroll ⬇️). We're all human at the end of the day. I'm just competitive and deeply curious of why we — humans — do what we do. Marketing embraces those traits. It's why I'm here.  
Being able to do what I love AND help others succeed motivates me to hone my craft daily. The most valuable insight I've gathered is this:

More than ever, you need killer content that differentiates your offering from the endless crowd of services + products.
It starts with unveiling your audience.
You believe your target consumer desires and even needs your service or product whether or not they've realized it. You're claiming to know them better than they know themselves. So you gotta back that up. If you do, it's an automatic foot in the door.
A marketing foundation built on understanding takes hard work. Empathy. Continuous, relentless research and agility. But it pays dividends for return on marketing investment.
Understanding is fluid. It begins as your foundation, and transforms into your competitive edge. It flows from your white papers, blogs, and emails into your advertising, sales decks, video scripts, and social posts. And finally, it provides a steady stream of data to keep us a step ahead.
My mission is having all the right tools and strategies in my arsenal to fully realize, embrace, and capitalize on what makes you better than the rest. Efficiently + consistently beating your competition.  Winning means flipping the script so that your target audience is knocking on your door. Not the other way around.
I go the extra mile. It's what it takes in the wild west.

⬇️ Check Out My Skills ⬇️
–experience–
> editor of digital + print publications | 💥 35k+ readership 💥
> published writer | copywriter 📲 📖
> creative + editorial team management | 4+ years
> project management | 4+ years
> healthcare marketing: hospitals, health systems, pharmaceutical companies
> social media management ⚡️
> email marketing | 5+ years 🚀
> paid advertising | SEO | campaign management
> marketing agency experience | 5+ years
> radio host + media personality | 2+ years
–skills–
wordsmithing | storytelling 
content management + optimization | SEO
project + campaign management
social media 📱
communications 🗣
creative direction
branding + identity development
presentations

SME + stakeholder interviews
mixed-methods research 📊
listening 
CRM, CMS, + project management software ☑️
WordPress 
–super powers–
content creation + strategy ✍🏻 

B2B + B2C | websites | white papers | blogs | email | PR | scripting | social media | ad copy | technical | products + services | publications | sales decks | presentations | content audits 🔍

email marketing 
transforming abstract ideas + technical data into palatable prose
problem-solving + execution in high-volume, high-pressure environments ⏰
team-building 👥
–interests–
rhetoric + literature
anne rice 📚 
ideation 💡
hiking 
janis joplin 🎙
tennis | college athlete | team captain 🎾
–industries influenced–
finance + banking | healthcare | hospitality | education | grocery | publishing | wedding | music
real estate | commercial + residential development | economics | local government
public relations | travel | tourism | lifestyle brands | professional photography